Vw mk1 VR6 radiators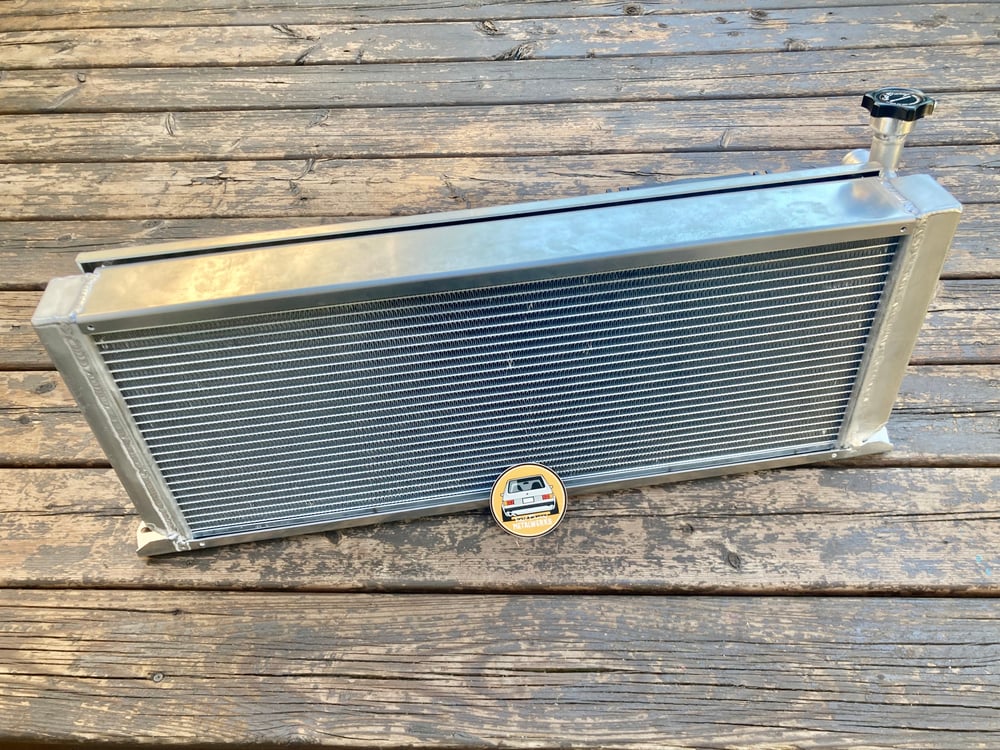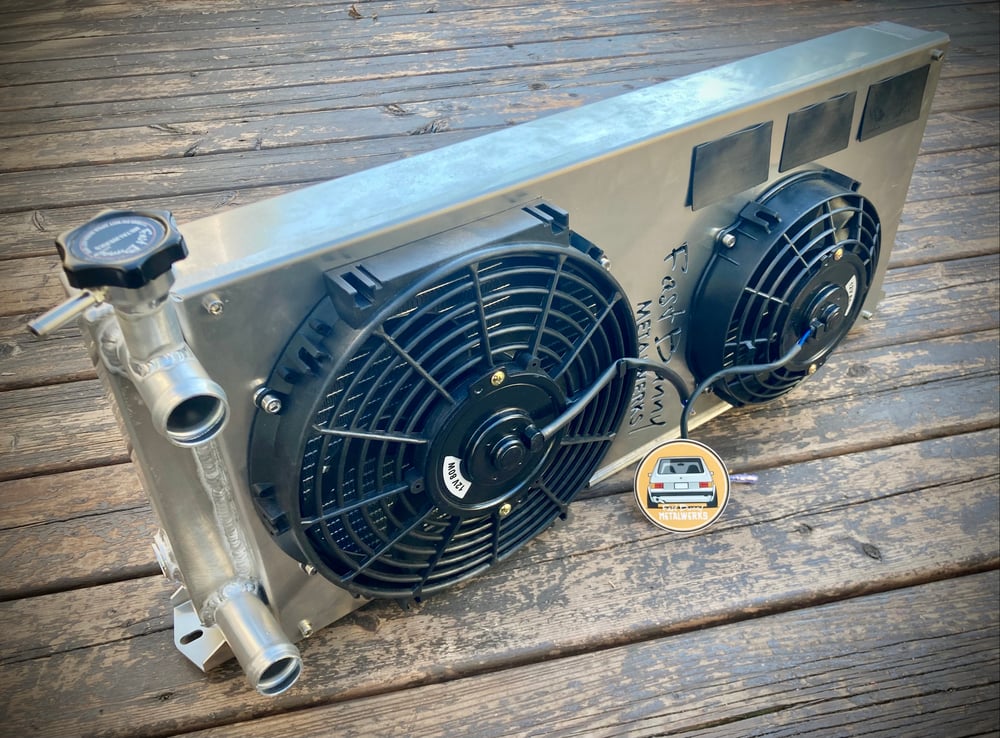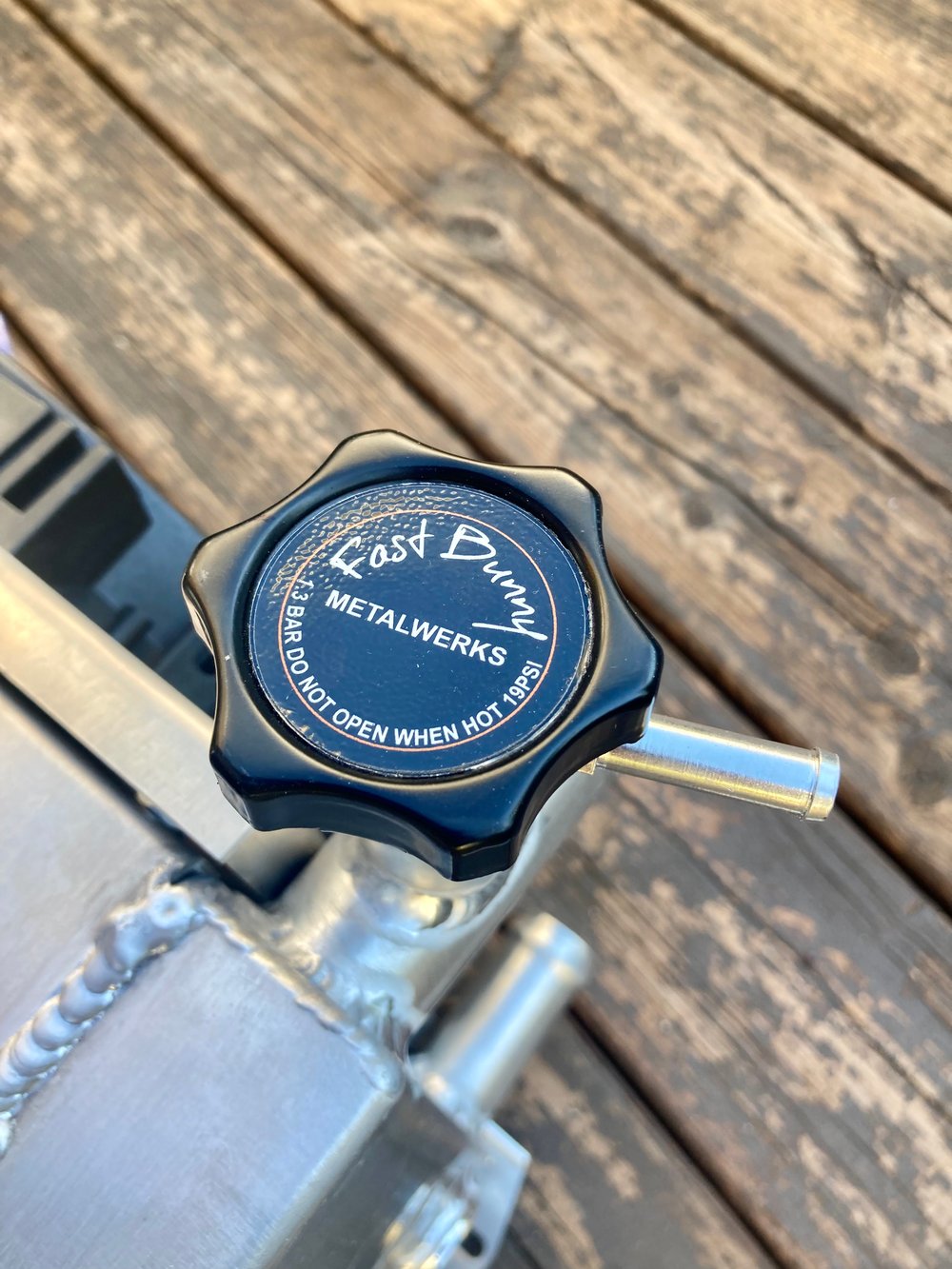 This radiator is a solution when swaping a vr6 or 07k into your VW mk1. Our radiator is dual pass with 50mm core. The total dimensions are 28.750 wide x 11.500 high x 2.500 thick. Our solution come with our dual fans setup.
The ports are on the driver side (North America reference) and are 1.250" OD. The coolant cap is rated at 19 psi (1.3bar)
It comes standard with the m22 threaded bung to use the factory radiator switch
The radiator has 2 mounting tabs that allow you to use 2 x 8mm rive nuts to your radiator core support.
Light trimming might be required to tuck the radiator deep under the latch
The option of engine is to allow us to suit the shroud to your engine, the 3.6 have the lower thermostat in the way and don't allow a second fans to be used. We use a different shroud system which wont affect the cooling
Please allow 5-7 days for shipping
This product is made for off-road use only and we are not responsible for any results of them being used on public roads