06A engine throttle body angle flange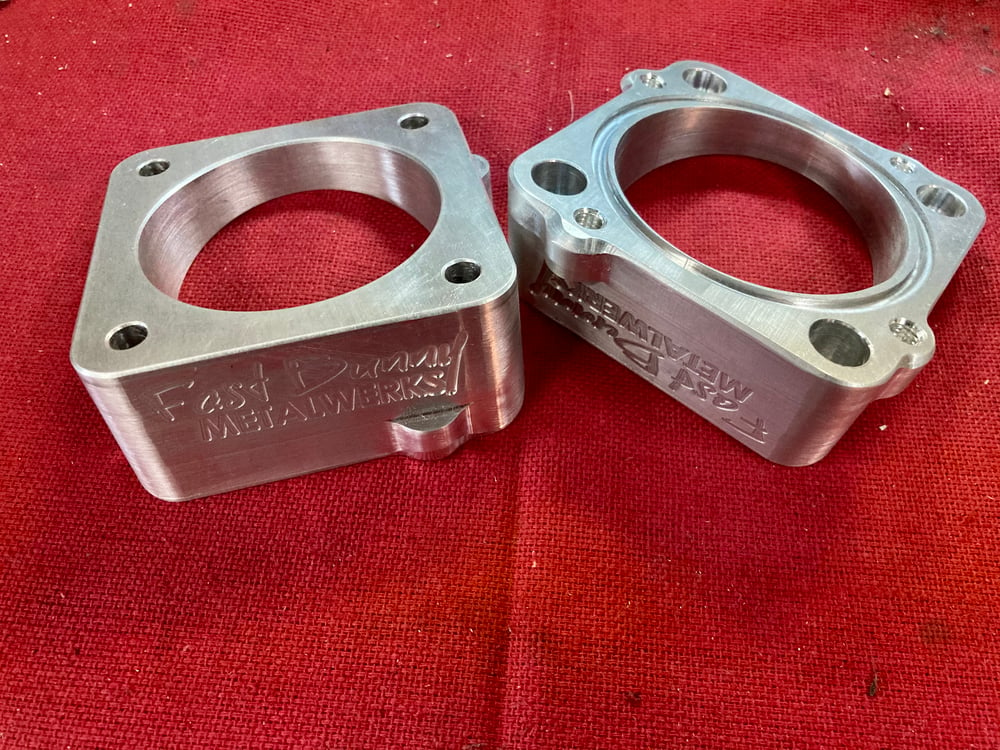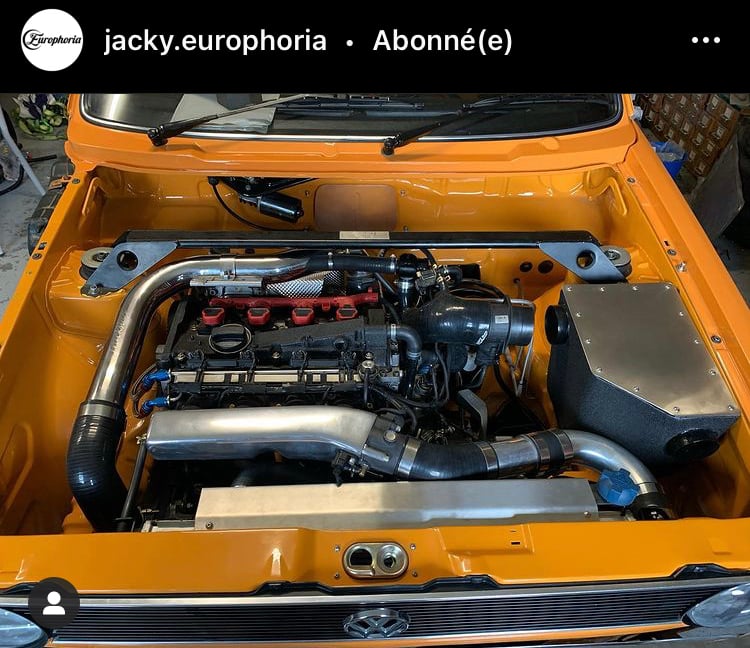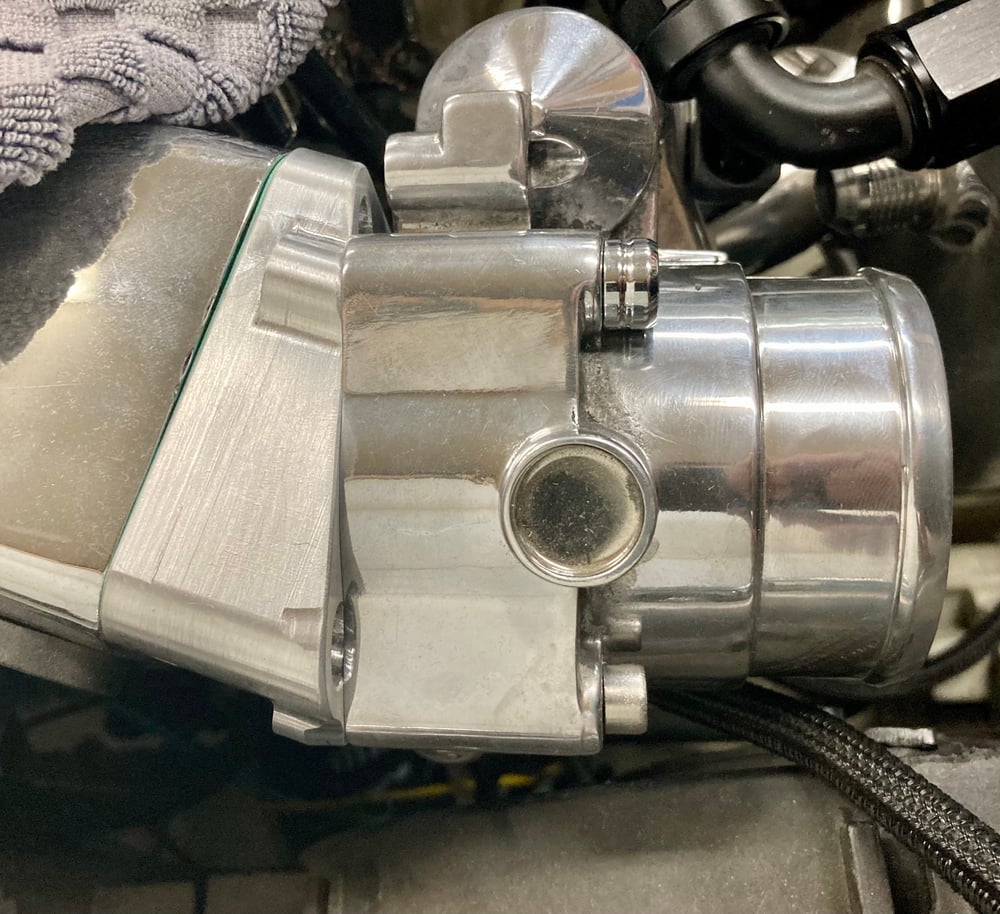 When doing a big intercooler in your mk1 20v turbo. The radiator gets pushed back and interferes with the fans and the throttle body. Only present when you have an Audi TT intake.
This flange will reposition the throttle body at a better angle.
It uses the OEM gasket on one side and an O-ring on the other. It comes with all stainless steel bolts and 1 O-ring
This product is made for off-road use only and we are not responsible for any results of them being used on public roads